I have always loved balconies because they not only tell stories but allow you to look at the place where you are from multiple perspectives. Traveling around the world it is impossible not to notice how every single balcony is so particular and characterizing in the scenario to which it belongs, whether it is an alley or a square. I have decided to create a project that I particularly like and that I can't wait to share with you! I would like to show you wonderful places and places through my balconies, starting with my fascinating Italy. In Italy, balconies are protagonists of history and traditions and are definitely present almost everywhere. As the first stop on my #loabtour I couldn't help but stop in Positano. My representation obviously contains only a perspective and a small portion of this Italian wonder. In fact, the structures are numerically at least double those represented by me.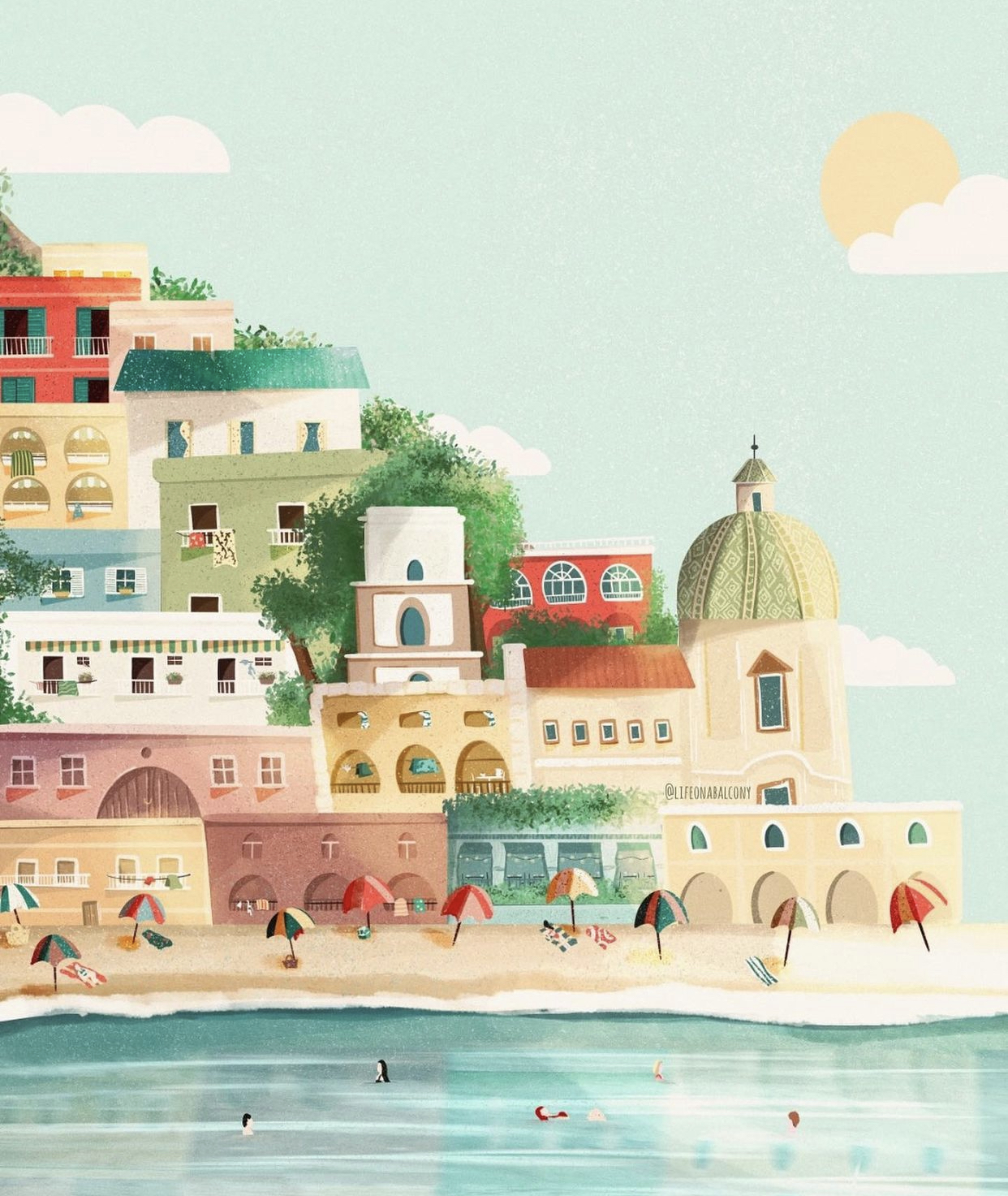 Some curiosities about Positano:
The city extends vertically and is divided into 12 districts, each of which has its own church.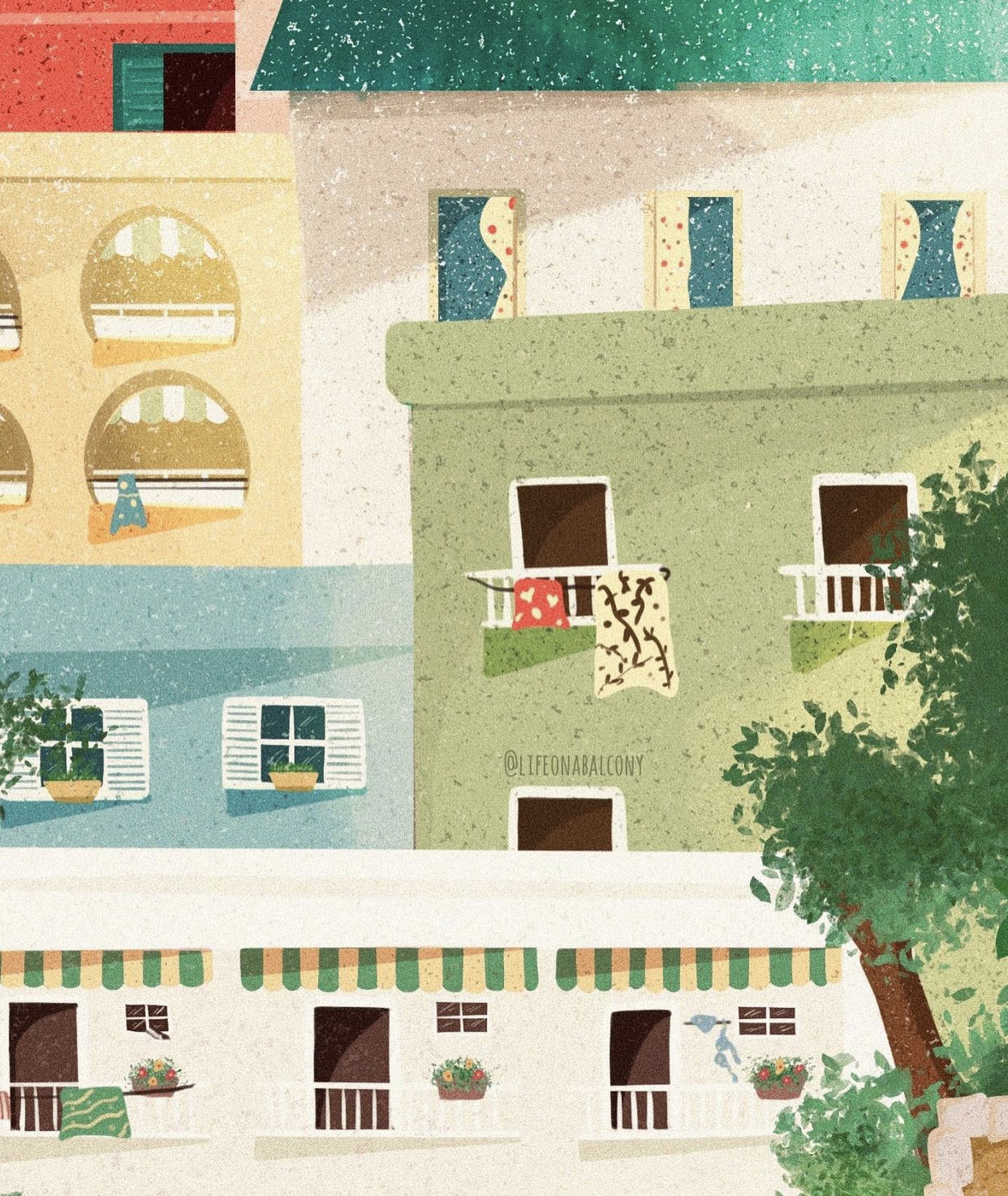 With its magical and pastel colors, Positano is certainly an important gem of the Amalfi coast, it is in fact defined as its "pearl".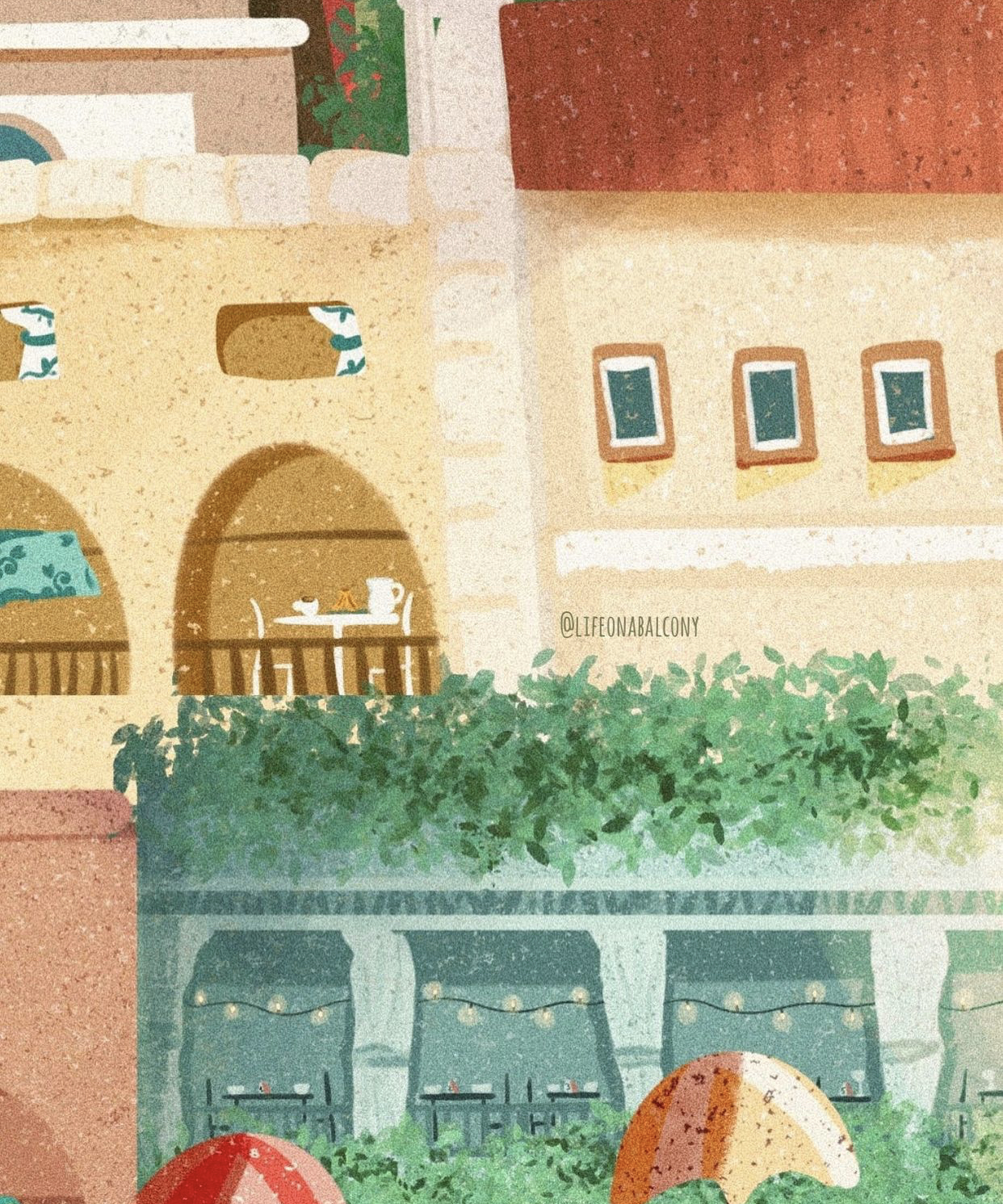 Did you also know that Positano hosted Picasso, who labeled it the "Cubist city" par excellence?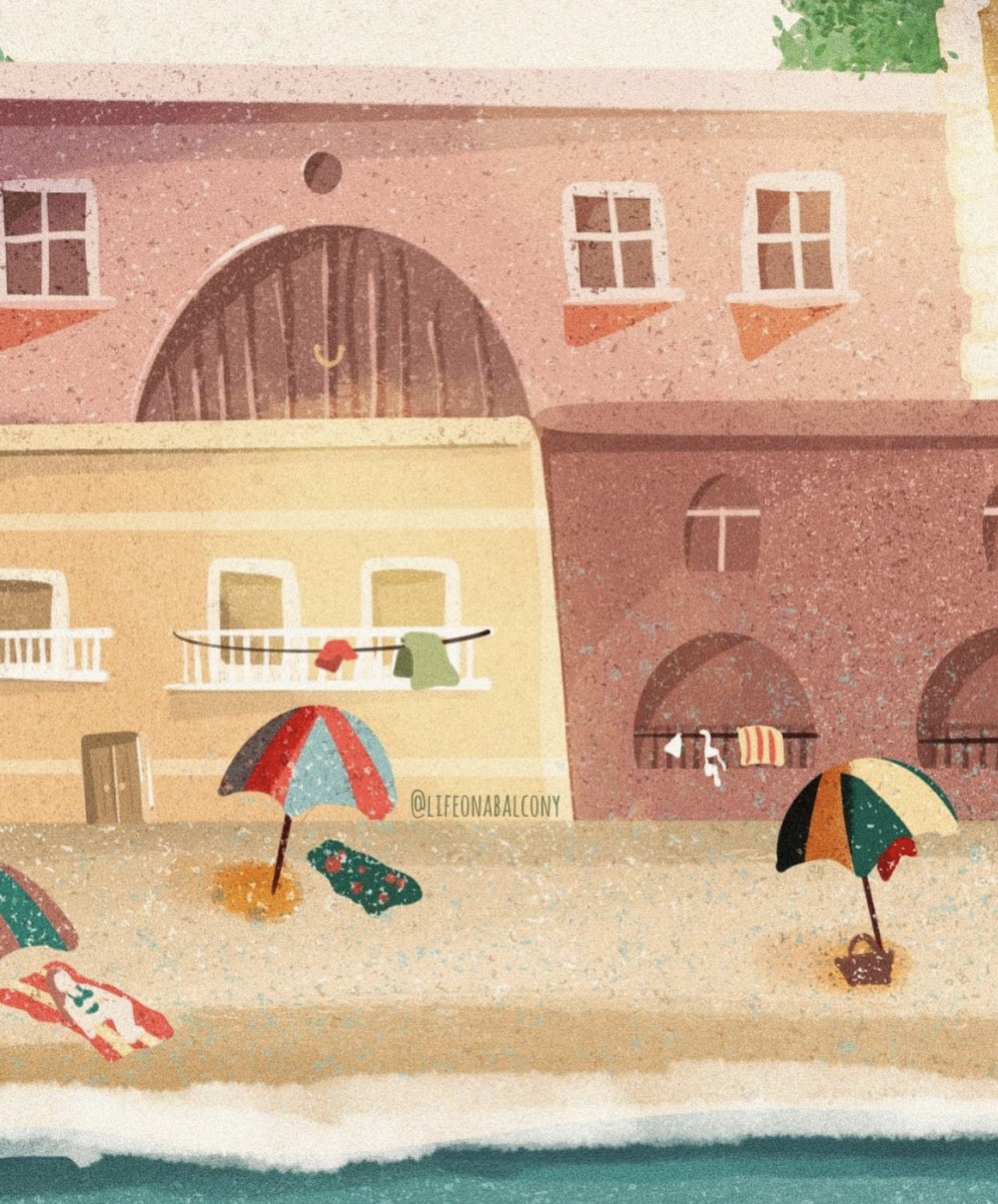 Which Italian balconies would you like to explore next time?